When you book me, you get to choose which tail I use. Currently, I have two tails for professional use: Holy Song and Queen Antonia.
Holy Song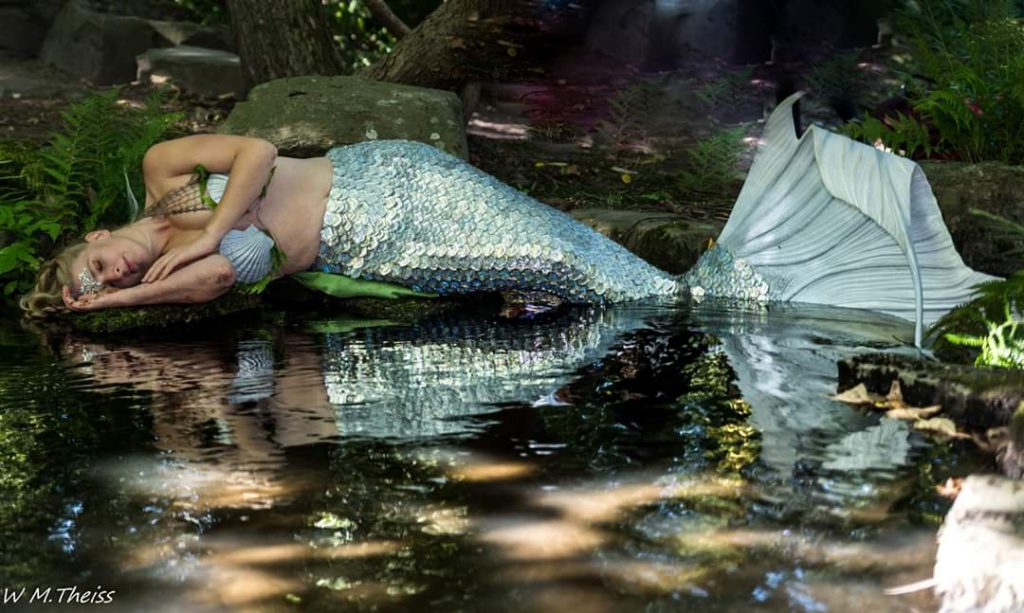 Holy Song is a hybrid silicone mermaid tail with tremendous power. With this tail, I reach depths of 10 meters within 2 seconds.
This tail consists of thousands of individual scales. The scales and the fluke are highly iridiscent. When light shines on this tail, it illuminates brightly. People will stare while their jaws drop. This amazing tail leaves an impression for a lifetime.
I named this tail Holy Song because it makes me feel like an angel mermaid.
Queen Antonia

Queen Antonia is a high quality and highly detailed fabric tail. It is easy to transport and move around in.
This mermaid tail gives off a more siren vibe. The fluke has a very elegant yet realistic shape.
I named this tail Queen Antonia after the Anthony Quinn bay in Rhodes, Greece. That bay had the most beautiful, bluest water I had ever seen. The blue in this tail reminded me of it, so I deemed it a fitting name.